We practice and uphold the
"Team Approach" concept throughout
all of our projects.
Through experience we believe that
pooling individuals' knowledge
and expertise will result in
the best final product.
Not only do we promote this "team approach" concept
within our organization, it is also perpetuated in our
daily operations with project Architects,
Engineers, Owners, Subcontractors and Vendors alike.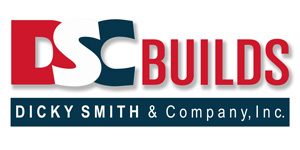 Dicky Smith & Company, Inc. is not a large Contractor…by design.
Our nimble organizational structure provides accountability and production at all levels of our operation. This ensures the client direct access to a Manager that can provide individual attention and collaboration to keep the project on schedule and within budget. Our core personnel are well versed in the intricacies of the construction industry with the flexibility to operate individually or as a team, whatever the situation may demand.
The Employees of our firm as well as the Subcontractors and Vendors that do business with Dicky Smith & Company, Inc. possess the integrity, diligence, knowledge, experience, and attention to detail demanded by our high standards of performance.
Dicky Smith & Company, Inc. maintains an aggregate bonding capacity of $50,000,000.00 with a single project capability of $25,000,000.00. We have an excellent relationship with our bonding company and there has never been a claim against our P&P bonds.
Dicky Smith & Company, Inc. opened for business in April of 1989, founded by O.R. "Dicky"Smith Jr.
Mr. Smith found his start in the construction industry as an iron worker on projects that took him throughout the Southeastern United States.
His experiences led him to Jacksonville where he completed his education and planted roots for what is today a well established and well respected full service General Contracting Firm.